As part of the Unified Community Platform project, your wiki will be migrated to the new platform in the next few weeks. Read more here.
Genesis: Part 1
Genesis: Part 1
DLC about the Genesis simulation of ARK.
DLC
Content Type
Expansion Pack
Price (USD)

$34.99 USD

Steam Release Date
February 25th, 2020
Xbox Release Date
February 25th, 2020
PS4 Release Date
February 25th, 2020
Switch Release Date
Unreleased
Epic Games Release Date
June 11th, 2020
Spotlight
Spotlight
587ZD-y4LQE
| | |
| --- | --- |
| | This article is about content exclusively available in the version on Steam, Xbox One, PS4, Epic Games. |
Genesis: Part 1 is the fourth paid DLC Expansion Pack for ARK: Survival Evolved.
Unique Environmental Features
[
edit
|
edit source
]
An active volcanic hellscape that rains fire from the sky.
An expansive water biome with deep underwater trenches, whirlpools, giant water proof structures and giant oxygen bubbles.
Frigid mountain peaks with frequent avalanches and blizzards.
An alien moon with low gravity, a thin atmosphere, oxygen vents, Element fog, and solar rays that will kill the survivor if they are exposed to it.
Fetid alien bogs containing giant trees and large, glowing flowers.
Overview
Genesis: Part 1 is a simulation across 5 distinct biomes in the form of mini maps: Bog, Arctic, Ocean, Volcanic, and Lunar. Players can teleport between these areas using the HLNA Biome Teleportation menu (using beds will drop any items making teleporting with HLNA recommended). Players can select a biome and a cardinal direction to spawn in at any time. The player will retain any items in their inventory and any nearby tames will teleport with the player.
New Resources
Instead of Explorer Notes, you will find Glitches around the map. These Glitches can be "fixed" by the survivor to earn information from HLNA and the new in-game currency, Hexagons. Hexagons can also be earned by completing missions. Hexagons can be traded in using the HLNA menu for resources as well as for a Level 1, 2 or 3 Lootcrate (Genesis: Part 1).
New Features
Oxygen Vents in the lunar biome that launch players into the air allowing them to transverse the scattered asteroids.
Avalanches in the Arctic and Volcanic biome that spawn on certain slopes then move downhill damaging and knocking back anything in its path.
Missions across the simulations that grants graded loots, including tek items.
New Creatures
Every simulated biome contains a new creature, from a destructive


Magmasaur down to a cute and cuddly

Ferox with a hidden secret, the wise and sturdy


Megachelon that acts as a moveable base, the ever space-wandering

Astrocetus to be tamed, and the always watching Bloodstalker.
Moreover a brand new variant of creatures called

X-Creatures can be found across the biomes, each possessing boosted stats from their original counterpart.
A new Tek Creature,


Tek Triceratops, is found in the Lunar Biome.
Regions of Genesis: Part 1
Approximate Spawn Locations
[
edit
|
edit source
]
These locations are also possible teleport destinations. When such destination is determined, points closer to chosen cardinal direction are prioritized over others. A spot won't be chosen if there are conscious hostile carnivores, unallied tames, players or turrets in range of 60 meters around it.
Approximate Spawn Locations

| | |
| --- | --- |
| | Arctic |
| | Bog |
| | Lunar |
| | Ocean |
| | Volcanic |
Genesis: Part 1 has a restriction on what can be used in the Simulation. Flying Dinosaurs cannot be ridden within the simulation (With exceptions like

Gasbags and

Astrocetus), and specific tek gears aren't usable to its full extent.
Tek Chestpiece jetpack is disabled, both in air and in water.
Tek Leggings super speed mode is disabled, both in air and in water. However, its ability to move while encumbered is still available.
These can be disabled via server settings.
Main article:
Missions
---
There are 176 Missions across the 5 simulated maps of Genesis. Completing missions grant Hexagons and Reward items as well as XP. Missions can be done alone or in a group and each Mission has an Alpha, Beta, and Gamma difficulty. Some missions allow you to use tamed creatures, some provide a high level creature for you to use during the mission, and some do not allow creatures to be used (Tamed creatures in the mission area will automatically be put in a temporary Cryopod on the inventory of the person who initiated the mission after the mission is over. Once these temporary


Cryopods are used they will disappear from the user's inventory.) Missions can be repeated as often as you want although they will reward significantly fewer Hexagons if they are repeated at the same difficulty level in a short period.
Some Creatures within the Genesis simulation can only be encountered via Missions.
Genesis: Part 1 features new variations of existing Creatures specific to the biomes they reside, known as X-Creatures. These Creatures have unique skin patterns and stat boosts.
All items from the base game are available on Genesis: Part 1 in addition to the items below.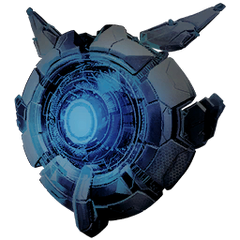 As Genesis: Part 1 is part of the story of the ARKs,

Explorer Notes can be found across the map. These Explorer Notes document the ARK lore. For more in-depth information, see Explorer Notes.
Genesis: Part 1 is the first Expansion Pack to:

Have a "companion" character alongside the player that interacts with the player.
To have multiple maps (or more accurately, 5 distinct map biomes that are seperated from one another via border wall on the same 'map').
Have a massive focus on the ocean.
Have an area with reduced gravity.
Have an underwater Boss.
To include an tame that itself acts as an Aquatic Platform Saddle.
To include a tame that can go in lava unharmed.
Have any form of missions.
Introduce official in-game currency (Hexagons).
Introduce pet-like accessories with HLNA.

Genesis: Part 1 is the first expansion to not:

Have one large Map. The "map" is instead separated into 5 smaller maps.
Have a New subspecies of Draconis.
Have Creature Dossiers.
Have Boss Holograms.
Have Obelisks.
Have Explorer Notes but instead scans things for information using HLNA.

Many of the Mission titles are references to things like movies and songs (Swamp Placid and We Will Rock You just to name afew).
In Genesis: Part 1, some creatures act differently in different biome, like Pegomastax in Ocean biome are passive while they're aggressive in Bog biome, Baryonyx will chase player for longer distance as it usually has small aggression range.
It is explained that there are actually 5 existing Master AI for the Genesis Simulation one for each mini map. However, in game the only one we ever see is Moeder because she shut herself down to avoid being turned off like the other 4 Master AI.
Lore wise, Genesis also includes a new category of Bosses which are the Master AI. They are used to control every map within the Genesis Simulation and there are a total of 5 Master AI within the Genesis Simulation although 4 of the 5 were all turned off only leaving Moeder active as she was smart enough to shut herself down to avoid being turned off.

Even though Moeder is the only active AI, Moeder best depicts the quirks of what the other 4 Master AI may have in common:

Using their biome's weather as one of their attacks.
Being a titanic version of a small creature found in the biome they oversee with an amplified version of their attacks.

Interestingly while the Genesis Simulation contains the 3 Guardians from The Island only the Dragon was given a brand new X variant.
Genesis: Part 1 is the third official map to have multiple Bosses, with the first being The Island and the second being Extinction.
Leading up to the release of Genesis: Part 1, each month featured a new Genesis Chronicles which introduced new Skins and Explorer Notes revealing more about Genesis.
Genesis: Part 1 is the third Expansion Pack to have new variants of existing Creatures, the first being Aberration with Aberrant Creatures, and the second being the Corrupted Creatures in Extinction.
The Genesis Chronicles reveals that the Genesis simulation is connected to a place known as Arat Prime.
The Parasaur is the only creature in the Genesis Simulation to be present in 3 different forms on 3 of the 5 maps. The normal one can be found on the Volcano map, the Tek Parasaur on the Lunar map, and the X-Parasaur on the Bog map.
During the countdown reveal of Genesis, PlayStation accidentally allowed users to view the store page for it early and leaked the reveal a day ahead of schedule. Genesis's countdown page was humorously updated to poke fun at this by adding decodable glyphs that translated to "Unexpected PSN Data Detected".
Riding Flyers (with the exception of Astrocetus) is disabled across the map, even though flyers do spawn.
Though the Basilisk is present in the Genesis Simulation, specifically the Volcanoe map, it can not be tamed given what is available on the simulation. This is due to there being no Rock Drake Eggs present anywhere in anyway.
"Some TEK equipment abilities cannot be used in the Genesis Simulation" is the message shown when trying to use Chest, Leg and Glove "skills". The Boots still work to negate fall damage though.
Most of the biomes in the Genesis Simulation have a vague reference to some aspects of popular media. The references can be interpreted from several angles.

Arctic Biome

The arctic biome most notably resembles the map of Skyrim but in a different orientation since a massive mountain is found in the center of the map, similar to Skyrim's Throat of the World. Even the creatures in the arctic biome make the place as if a player is playing Elder Scrolls V: Skyrim.

Wolves, sabertooth cats, bears, mammoths, deer, goats, horses, fish, and hawks/eagles are creatures both games have in their maps.
Yutyrannus and Managarmrs resemble the dragons of Skyrim for being possibly the strongest creatures in the arctic biome on average, and the large Ferox resemble Skyrim's trolls since they can be commonly found in caves and are extremely difficult to kill on foot.
The constant blizzard in the east half of the arctic biome resembles Skyrim's native Nords original home continent Atmora, a place where there is endless winter.

The arctic biome's blizzard region is similar to the planet of Hoth of Star Wars, a planet full of snow and ice.

The monster form of the Ferox is similar to the Wampas, one of the native creatures living on the planet.

Volcano Biome

The volcanic biome is familiar to the map of Elder Scrolls III: Morrowind where a volcano constantly spits out ash and is in the northern center of Morrowind's center island of Vvardenfell.
The volcano biome is similar to the planet of Mustafar of Star Wars, a planet of lava and volcanoes.

Bog Biome

The bog biome resembles the Elder Scrolls region of Black Marsh, a dense swamp where poison, and dangers in a swamp are ramped up to eleven.
The inner Bog Biome is akin to the ecosystem of the planet of Dagobah, a planet covered in swamps and bogs.

Ocean Biome

Generally, the absence of a majority of land could reference to the movie Waterworld.

Lunar Biome

The reapers present are a reference to the Alien series.

Based on the biome glitch notes and the real world, each of the 5 biomes are considered to be inhospitable to be living in but all of them have made a great impact on planet Earth in many ways in terms of its ecosystem, history, science, and literature. Their ecosystems have also kept the planet in balance. The explorer notes give some examples:

Bog Biome

Humans in Mesopotamia/Fertile Crescent during the Neolithic Revolution drained swamps for farming land to make way for the first and earliest known human civilization: Sumer.
In general, swamps and wetlands act as a sponge to absorb the water and waste from floods. Removing them will result in flash floods of the area.

Snow/Arctic Biome

20th century Robert Scott's expedition to Antarctica dubbed "The Worst Journey in the World".
Story of Jack London's short story "To Build a Fire".
Ice ages

Each Ice age throughout history were so devastating that it reshaped the biodiversity in many ways. The most notable Ice ages made more impact on the planet's ecosystem

Huronian Ice Age from 2.4 billion to 2.1 billion years ago forced a change from anaerobic organisms to aerobic organisms when oxygen was introduced into the atmosphere.
The popular and notable Quaternary Ice age made today's lakes, conditioned Earth's mountains, and greatly affected the biosphere. The survivors of this ice age are most of today's animals

The Arctic and Antarctic contain a huge chunk of Earth's ice to store water, working to moderate the planet's temperature. Removing them would result in the typical global warming and climate change.

Ocean Biome

A mysterious 20th century artificial ocean in an enclosed ecosystem. Initially successful but fell apart when introduced species died.
The question about water: is water wet?
People on Eurasia and Africa before Christopher Columbus' time considered oceans to be a barrier around the world. People believed that sailors would fall to their deaths if they sailed too far out.
Oceans, in short, act as a storage unit for Earth's heat where water absorbs most of the heat from any source of heat, only to release it at a later date, keeping Earth at a relatively moderated temperature.

Volcano Biome

Volcanoes like Mount Tambora and its eruption of 1815 and its aftermath through 1816, the year without a summer, were so devastating that thousands of people died, and crops for the year were destroyed.
Volcanoes such as the Deccan Traps, Mount Krakatoa and Paektu caused eruptions that were so powerful that people at the time had to redraw their maps of the area.
Debate on how either the dinosaurs died out by a meteor, or constant volcanic activity.
Oil, in general, changed the world in terms of technology and switched the main fuel from coal to oil but the gases both fuel emits are considered poisonous to humans.
Most of the 5 mass extinctions on Earth were mostly caused by volcanic activity that killed off a huge majority of the planet's species at the time but the survivors gave rise to new species.

The Late Devonian mass extinction from around 375-360 million years ago had many causes including volcanic activity that affected aquatic organisms. The most notable creature that went extinct in the mass extinction was the dunkleosteus. The most notable survivors were lobe-finned fish like tiktaalik that took to land, making them the ancestors of terrestrial animals such as amphibians, birds, mammals, and reptiles.
Permian-Triassic extinction/ The Great Dying around 252 million years ago wiped out over 90 percent of species on Earth at the Time. The most notable survivors were ancestors of reptiles, birds, and mammals.
The end of the Triassic-Jurassic extinction around 200 million years ago wiped out many specialized reptiles, leaving space for the dinosaurs to specialize and dominate the land ecosystem of Earth.
Cretaceous-Paleogene extinction most notably wiped out the dinosaurs and any large reptiles. This allowed mammals to diversify into new species.

Lunar Biome

1965 space mission of Voskhod 2. Space missions like Voskhod 2 soon lead to the first men to travel and land on the moon.
Wilhelm Roentgen's discovery of X-rays in 1895. X-rays was the precursor of future scanning methods such as CT scan, MRI, and Pet Scan.
Physics was tested in this biome and throughout history, physics gave rise to more and more advanced technology, both beneficial and harmful.
The lunar biome portrays an area without the absence of Earth's ozone layer that protects the Earth from the sun's ultraviolet radiation. In-game, this is portrayed when it is safe to travel in the darkened areas and risky in the area that is touched by the sun.
| Patch | Changes |
| --- | --- |
| 307.56 | Tamed Reapers on Genesis Official Servers. Note: Any tamed MEK or Reaper that was in a cryopod now cannot be spawned when deploying that cryopod. You can either let it expire, or throw them out. |
| 307.8 | Re-enabled configuration to prevent Reapers from being transferred to Genesis. |
| 309.53 | Reduced the amount of element received by Red Crystals on Genesis by 33%. |
Resources & Consumables
Resources
Trophies
Eggs
Clothing & Tools
Tools
Weapons
Saddles
Skins
Official DLCs
Here are only the official DLCs listed. For various mods, see Mods.
Base Game Map

The Island

Expansion Packs
Expansion Maps
Total Conversions